A new week for sponsors!!
We're happy to announce some great new sponsors that we've added to our blog this week!
If you're interested in what they have to say, then check out their blog and follow them!
One is a Twitter account, can you find out who it is?



In a nutshell I would describe myself as a hopelessly romantic, talented, perfectionist that loves almost everything and can't make up her mind. But seriously. . . .my blog is a very light hearted blog about my life adventures. I have honestly gained a lot more from writing this blog than I ever imagined possible. It is a place where I can express my thoughts and feelings not only about random topics, but about things going on in my life with myself and my loved ones as well. It also helps me to find 'me' again and things I love to think and talk about and hobbies I've always enjoyed doing.
The short

amount of time

that I spend on here is the short amount of time each day that I can just sit here and be for a minute . . . and I love it!
A few of the things I frequently talk about is:
my photography, cooking with my family and my favorite recipes, weekly challenges and struggles I'm facing, Family Fun activities I'm doing with my kids, home organization and some decorating, what I'm currently reading, and I have started a new thing this month were I have a Featured Artist of the month to help promote their work.
I hope my readers enjoy

spending time reading

my blog as much as I enjoy writing it

.
I'm a mixed media artist who also picks thrift, junk and
antique shops
for the kinds of things artists can recycle and upscale into new, beautiful life.
I have a motherlode of this type of material to sell, so…. I guess I am Mamamotherlode.
I'm
blogging
about the things I find, a bit about the history of an item, some fun vintage ads and shots, a little about upcycling and my fellow Etsy Upcycler's Team members.
It is a little of everything. I started it to showcase my custom invitations and parties I found, but I love desiging buttons for blogs. Then I also show my craft projects I have found by way of the net and other blogs I love.
My name is Malory. I just started my blog last month, and I just can't get enough of the blogging lifestyle. I love thinking of new things to share on my blog, and I love every time my dashboard says I have a new follower. When my mom told me she regularly followed 50 blogs, I thought she was crazy. Now I understand why. I'm addicted to crafting, sewing, baking, and blogging. Check out my blog to get to know me a little more.
My sister-in-law and i started a blog a few months back called Everyday Art where we share what we think is our everyday art--food, fun, crafts, photos, etc.





We are two creative Mommies (Shannon & Jill). We do our best, to make time to craft, knit, crochet, utilize the Silhouette, sew, wood craft, decorate, cook, & clean the house, all while striving to be the best parents possible!

I live in Virginia Beach where my husband is stationed in the Navy. We have 2 little girls...a 5 year old and a 2 year old. I am a registered nurse, but I have decided to stay at home with my girls for now. We are always finding projects to do around the house and we are currently in the long process of expanding and re-doing our kitchen! I also love to sew and actually have my own business,

Handmade by Kiki.

I enjoy scrapbooking, but I still haven't figured out how to make the time for it since my youngest was born. My blogging mostly includes posts about the cleaning/organizing that I do around my house, my favorite recipes, the crafts I do with my kids, etc...

Last summer, I discovered the

Shaklee products

and decided to become a distributor. I had no intention of becoming a distributor when I purchased the products, but I was so impressed with them that I felt like I needed to tell everyone I knew about them! The Get Clean line is a natural alternative to the toxic cleaning products that are available in stores today. I never realized how dangerous some of the cleaners were that I used very frequently. I was able to

replace a huge box of cleaning products

with just 3 Shaklee products...and they work better!

Basic H2 is the product that most people are familiar with. I use it to clean almost everything in my house...my laminate wood floors, my carpet, my windows, my appliances, my laundry stains. It is incredible!! The best part is that I am not exposing myself or my girls to some of the dangerous products that I used to use. It is also very cost effective. Basic H2 is so concentrated...it only takes 2 drops in 16 ounces of water to make the

window cleaner

. It is cheaper to use Basic H2 than it is to make your own cleaning products! The bottle of Basic H2 has been known to last most people over 2 years!!

I also use the dishwashing products, laundry products, and the vitamins/supplements! I am getting ready to order some of the skin care products to try out and I am so excited!!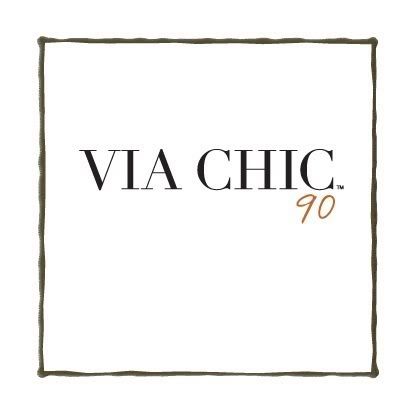 Hermès' iconic 90-centimeter scarves originally inspired the design of Via Chic™, but it also works beautifully with any scarf of that size. The infinitely versatile Via Chic™ gives a great new purpose to scarves; it has the ability to coordinate with any outfit by merely swapping out the scarf wrapped around it. It's much more convenient and creative than switching purses, and in the long run, it's more cost-effective than buying multiple different purses.


The handbag was launched during a

June 25

segment on the TODAY Show with Style Editor Bobbie Thomas. (You can view the segment here:

http://bobbie.com/2010/06/bobbies-minute-buzz-9/

)
My blog is just about everyday life, life as a first time mommy, & crafts. I also have on there about my boutique called Dominique's Boutique (

dominiquesboutique.weebly.com

) which is homemade pretties for little girls.
I am the creater of

high heels

to sneakers. I just started a new blog primarily to try and help individuals with disabilities-their families, educators and friends. It is also a blog that Moms can use a reference for litte ideas to help make learning fun for their kids. It will have spotlights on people who are living with challeneges, behavior tips, educational ideas-crafts, learning games etc. I will also review products and tell people why they are good for development especially children and adults with difficulties learning.
The name Itsy Bitsy Brianna came from,.... wel its pretty self explanatory:)
I am Brianna, and I am Itsy Bitsy!
However I have a LOVE for creating things in Minature size.
I have a
Bachelor's degree
in Studio Art. So creativity is my ENTIRE life. I live for
little moments
where creativity and inspiration spark. So, that is what I love sharing with people.
My blog started as a simple new years resolution. And from then on I fell in LOVE to say the least.
My blog is a place for me to share ideas, stories from my own person journal, inspiration, daily thoughts. It is also for me to read about other peoples lives, ideas, and inspirations as well.
My post focus on the usual, fashion, crafting, baking, and fun!
I am a painter. So, I also share about my experience in creating new works.